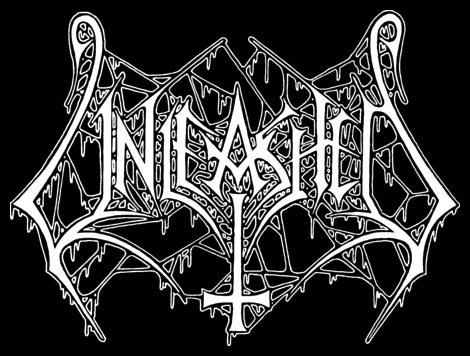 Artist:
Unleashed
Country of origin: Sweden
Location: Kungsängen, Stockholm
Status:
Active
Formed in: 1989
Years active: 1989-present
Genre: Death Metal
Lyrical themes: Death, Darkness, Anti-religion, Norse mythology, Metal
Current label:
Napalm Records
Members:
Johnny Hedlund: Bass, Vocals (1989-present)
Anders Schultz: Drums (1989-present)
Tomas Olsson: Guitars (1990-present)
Fredrik Folkare: Guitars (1995-present)
Formed after Johnny Hedlund was kicked out of Nihilist (who actually split-up and reformed as Entombed to avoid firing him directly).
Unleashed are credited to be one of the first death metal groups to write songs about Viking/Scandinavian history and heritage instead of more typical subjects like death and gore.
Members also involved in Bajen Death Cult.
Compilation Appearances:
- "Unleashed", "Dead Forever" and "If They Had Eyes" on In the Eyes of Death (Century Media, 1991)
- "The Dark One" on A Projection of a Stained Mind (CBR, 1991)
- "Into Glory Ride" on Rock Hard Presents Monsters of Death (R/C, 1992)
- "Into Glory Ride" on Lords of Chaos - The History of Occult Music (Prophecy Productions, 2002 / Index Verlag, 2008)
Discography:
Where No Life Dwells (1991)
Shadows in the Deep (1992)
Across the Open Sea (1993)
Victory (1995)
Warrior (1997)
Hell's Unleashed (2002)
Sworn Allegiance (2004)
Midvinterblot (2006)
Hammer Battalion (2008)
As Yggdrasil Trembles (2010)
Odalheim (2012)
Dawn of the Nine (2015)
The Hunt for White Christ (2018)